My Week - Cazz 17.09.06
G'day all,
Its been a while since my last post, but I am still hovering around, and do what I can when time permits. I work a full time job, and also tinker with other things at home. So after returning from work, having a scotch and yes, I'm a smoker, my first smoke for the day, preparing dinner, watching the local news etc.. cleaning up its normally around 8.30-9pm before I get a little "MY time". I will admit I am addicted to a PC game called "The Sims 2", & "Age of Empries", so when winding down and enjoying my time.. I'm either playing "God" and controlling my Sims or playing "General" and leadng my troops into battle .... As Ian says "it just depends on the time of the month ... has the PMS kicked in or not !!!


The weather here in Shepparton this last week has been spectacular spring weather, and along with spring and the impending summer season, we all tend to get into the garden, do a little spring cleaning, clean off the barbie (BBQ) and entertain.

Well this week Mum, Aunty Pauline, and Gwen paid me a surprise visit, on my day off. So it was a quick preparation for lunch, with BBQ chicken, salad and fresh bread rolls, followed by a "Bee Sting" .... mmmm.. what in the heck is a bee sting ???... our local Hot Bread Kitchen is renowned for this, and it has become a favourite of mine to serve up ... its a large bun, simular in texture to a scone, filled with honey cream, topped with glazed almonds and lightly drizzled with toffee... VERY yummy and full of calories, but bloody delicious. Ian thanks my guests for leaving a small portion for him to have with a coffee when he got in from work !!!! Mum took a few pictures while here, and I believe she is going to do her own post.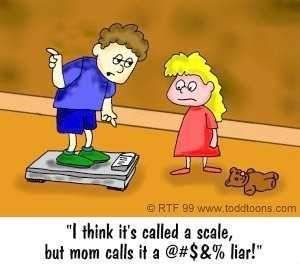 On Saturday, my daughter Serayha returned home, after spending a week at my sister Jo's in Melbourne, so we naturally had a lot of news & gossip to catch up on, did lunch, went shopping etc. Had a great day in general.
On Sunday, Serayha and I headed off to the local monthly Craft Market held in Shepparton, bought a few vegies, and some locally made Olive Oil, while Ian did his weekly visit to the Trash & Treasure Market. As it was another lovely day, we, Ian, Serayha & myself decided to head off to Yarrawonga and visit Mum. We had a lovely BBQ lunch with Mum, along with my sister Donna & her tribe, and naturally we couldn't leave Gwen & Brian out, so we got them over as well. Had a few drinks, and naturally Blogging was the main topic. I decided it was time they both learnt (Mum & Gwen) a few little things about HTML etc, so I held a "Cazza's school of blogging", which had some very frustrating, & funny moments, .. class started at approx 5pm after they had consumed considerable brandy & dry's, and concluded at 9.15pm. I'm not sure if it was all taken in, but Gwen took lots of notes, hopefully she will be able to decipher them tomorrow !!!
Hope you all had a lovely weekend, and achieved all those things we promise ourselves that we will do on the weekend, which in my opinion is never darn long enough !!!
Ohhh.. and welcome to
Jo
&
Gazza
to the world of blogging, hope you both enjoy it as much as we all do. The next "Cazz's School of Blogging" class will be held in December, so book in early you two !!!!
Stay safe, have fun, and always remember to smile
CAZZ
xxxoooxxx